Get outside and conquer the rainy weather blues by gearing up with items to keep you warm and dry while participating in the Ride in the Rain Challenge.
Image
Bicycling in the rain is fun and rewarding--especially if you stay warm and dry. To highlight the Ride in the Rain Challenge presented by Washington Bikes and Cascade Bicycle Club, which runs through November, we rounded up some of our favorite gear from Cascade Bicycle Club supporters and partner brands.
"There is no such thing as bad weather, only bad fashion choices," says Cascade staff member Chris Hemminger, who uses a bike as his main form of transportation and doesn't own a car.
Waterproof Jackets, Pants, Gloves and Shoe Covers
Rapha is a cycling apparel brand that is a major supporter of Cascade's Major Taylor Project. Rapha also makes great rain gear.   
Rapha's Women's Commuter Jacket has a retractable hood, reflective dots on the lower back to be visible beneath a backpack, and a relaxed fit that allows you to bundle up with several base layers beneath. We prefer bright colors for rainy commuting to ensure drivers see you, which is why we suggest the hi-viz pink.
Image
See Rapha's Riding in Wet Weather product guide for more items.
Showers Pass is a Pacific Northwest brand that offers a 40 percent discount to members of Cascade and Washington Bikes. We like their Women's Transit pants, which can be worn over cycling tights or pants and have reflective stripes for visibility.
Image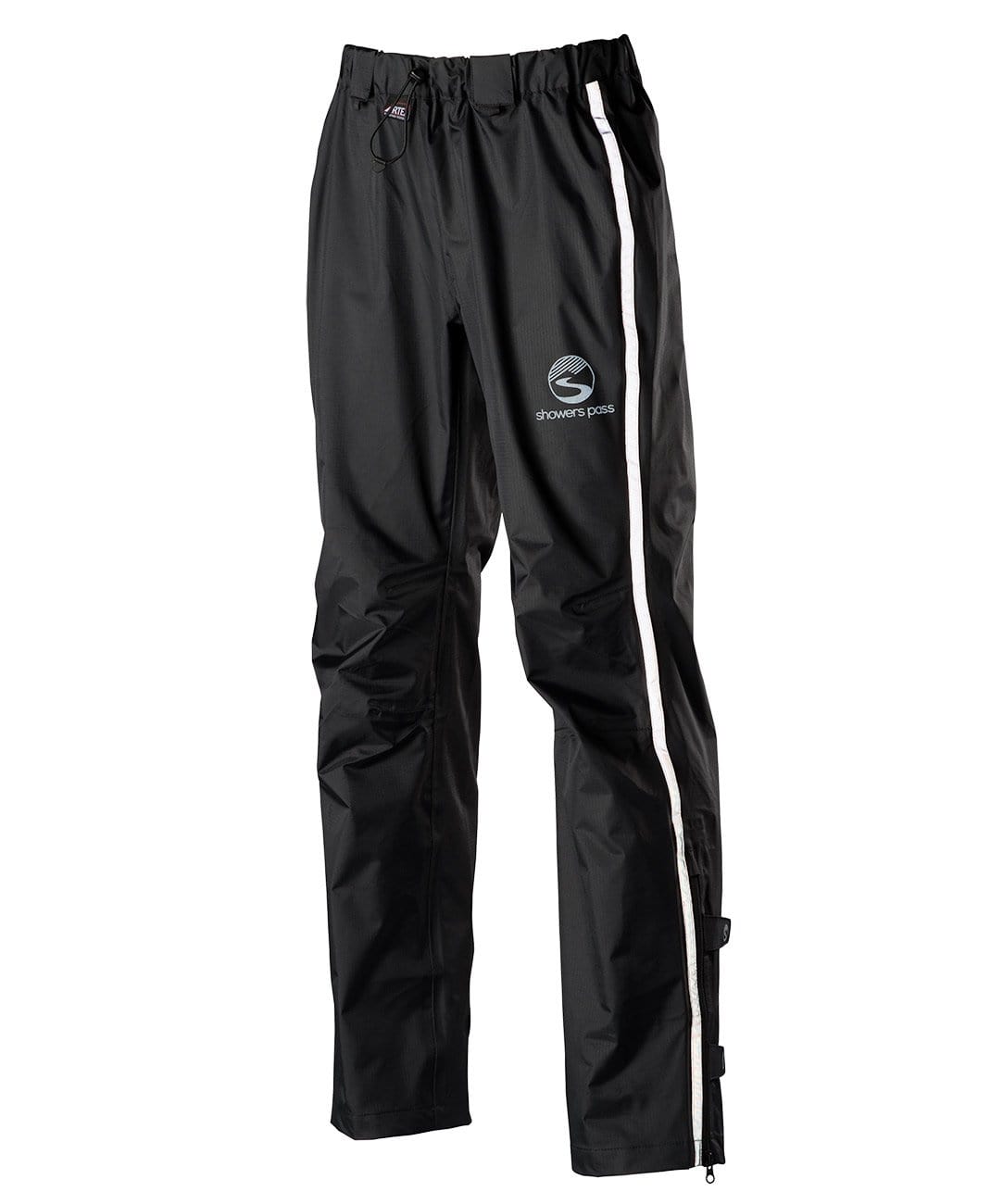 Keeping your feet and hands warm and dry is important. The waterproof Showers Pass Club Shoe Covers slip on over your normal walking or work shoes and can be worn for commuting or long recreational rides.
Image
For toasty fingers, the Crosspoint Waterproof Knit Wool Gloves have a merino lining for next-to-skin comfort.
Image
Lights, Reflectors and Fenders
Swift Industries is a Seattle-based bicycle bag maker that manufactures a variety of bags, packs and products for urban exploring--and they offer 20 percent off for Cascade members. We like their Blue Lug Reflector, a dangling reflective triangle that ensures you're seen on drizzly days and nights.
Image
Fenders may be the most important accessory for Pacific Northwest bikes. Our friends at Bike Works sell a variety of fenders to fit different tire sizes. Bike Works is also offering 50 percent off the Portland Design Works Danger Zone Taillight, a red light that attaches to your seat post. 
Image
When riding in a group, mud or rain flaps are a great accessory for fenders to prevent water from spraying riders behind you. Cascade Board President Tamara Schmautz picked up the creatively designed rain flap pictured below, which incorporates an old water bottle, from Seattle's Westside Bicycle shop. "Works great!" Schmautz says.
Image
Tools and Motivation for Rainy Riding 
On Nov. 11, women and nonbinary people can boost their mechanical skills during our in-person Women & Non-Binary Fix-a-Flat class at Cascade HQ in Magnuson Park. Register here, and never again get stuck in the rain with a flat tire. Stay tuned for dates for our upcoming Emergency Roadside Repair class.
Get inspired and inspire your co-workers and friends to create or join a Ride in the Rain Challenge team by reading our Ride in the Rain Toolkit. Check out our list of brands with member discounts.  
Read our story, "Riding in the Rain and Living Car-Free," for insights from Hemminger, Cascade's accountant.
Image